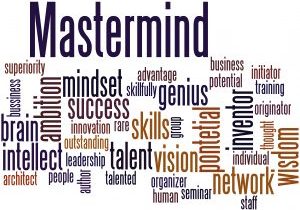 WHERE GREAT THINGS
CAN BE ACHIEVED!
ARE YOU READY TO REACH YOUR GREATEST POTENTIAL?
THE SKY'S THE LIMIT
REACH A BREAKTHROUGH TRANSFORMATION IN YOUR BUSINESS
DEVELOP A STRONG SUPPORT NETWORK WITH LIKE- MINDED PEOPLE
CONTINUED GROWTH TOWARDS YOUR GOALS & DREAMS
FOR WOMEN & MEN
YOU CAN DO IT!
Maureen E. Smith, Certified Master Intuitive Visionary Coach,
Business/ Life Coach, Author, Recording Artist, Songwriter, President
Would you like to improve your business or performance? Take your goals to the top?
Tap into the power of a Mastermind Mind Group with Women's Millionaire!
Overcome your obstacles to success and create your destiny! Your imagination is your key to unlocking your success and will set you free to finding your true genius as long as you stick with a smart business plan. You Can Do It!
Maureen E. Smith, Business/ Life Coach, Master Intuitive Visionary Coach, Author, Real Estate Consultant, Q. Mediator, Recording Artist, Songwriter, Entrepreneur
Whatever the mind of man or women can conceive, believe it can achieve!
Mastermind groups provide entrepreneurs and individuals with the tools to reach their greatest potential in a very supportive environment via strategic planning, positive support, motivation, affirmations and goal setting while helping you overcome obstacles to growth! It's a business investment that always pays for itself and helps you to achieve your absolute best!
Are you tired of feeling like you work alone? The people around us have everything to do with our success! The mastermind group could be your link to achieving greatness while allowing you to tap into the true source of group mind power.
It will provide you with a strong support network of like-minded people who are able to help you with exponential growth towards achieving your goals and dreams using the secret principles for success. People who will not let you fail, but hold you accountable till you get to the next step where you need to go on your journey!
Each week members will get together to collaborate, brainstorm , exchange business ideas and share feedback from other entrepreneurs. You will receive incredible business advice from peers to expand your business, while additionally develop close friendships and shared camaraderie.
"The Mastermind may be defined as coordination of knowledge and effort, in a spirit of harmony between two or more people, for the attainment of a definite purpose. No two minds ever come together without, thereby creating a third invisible, intangible force which may be likened to a third mind" Think and Grow Rich, Napoleon Hill
MASTERMIND GROUPS – Women's Millionaire
For Women and Men – Limited to 10 people per group
PLATINUM STAR – SMALL BUSINESS OWNERS & ENTREPRENEURS
Online Webinar – 3 Week Workshop, Wednesdays, 7:30 – 9:00 p.m., beginning Wednesday, February 22, 2023. Late comers are always welcome to join at a later week.
Space is still available! 3 Spots left. Register Now for a New Group beginning this February, 2023 – Virtual Event Online