THE PERFECT WAY TO ADD SOME FUN AND ADVENTURE INTO YOUR LIFE
You're never too old to ride a bike!
Biking is a great way to keep fit, exercise your heart and have fun, whether it be getting out just for a short ride or packing a backpack with lunch and going for half a day or more. Ride to work if you can ! It's a great way to burn stress and keep fit and also take in some nature. Most conservation areas and parks have bike trails.
Mountain bike riding is for the more adventurous riders and it is best to get mountain bike tires that can handle the rougher terrains. For this you should take your bike into a bike shop and make sure it's tuned up every year and you get all the proper gear.
What to take?
If going for a long ride, you should also always take some water, high energy snack food like protein bars or energy shakes, a light, your I.D., cell phone and money; also a bike pump for your tires, a tool to put your bike chain back on in case it slips and a small air horn. Should anything go wrong, or you run into trouble with your bike, including a flat tire it's better to be prepared.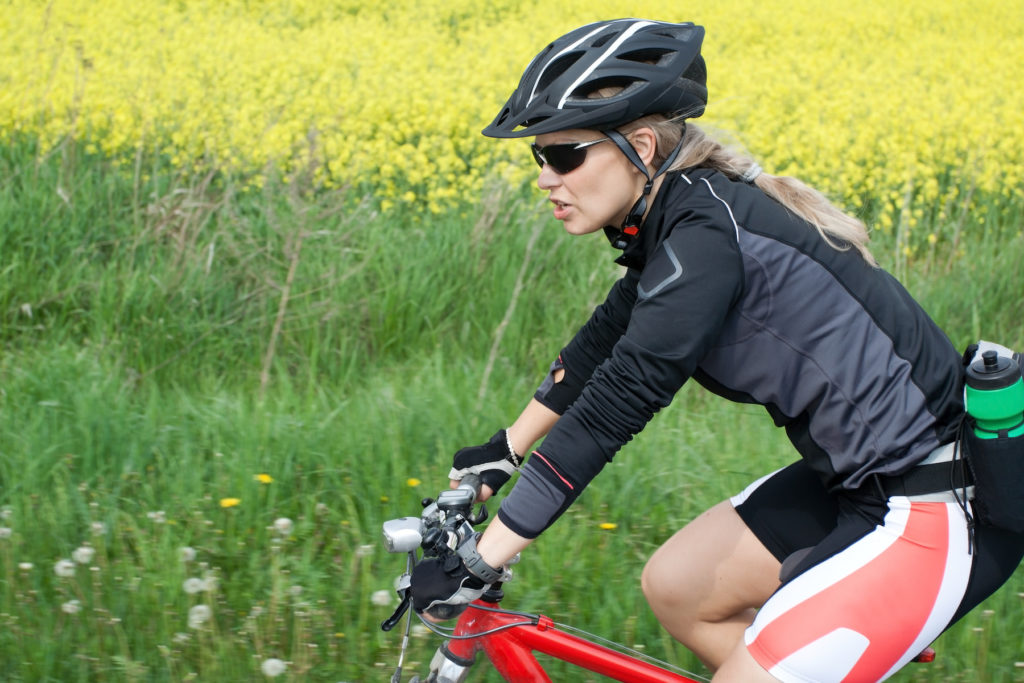 Enjoy solitude, boost up your energy and shape up your muscles!